50 Cent Cops To Showing 6ix9ine How To Hide Money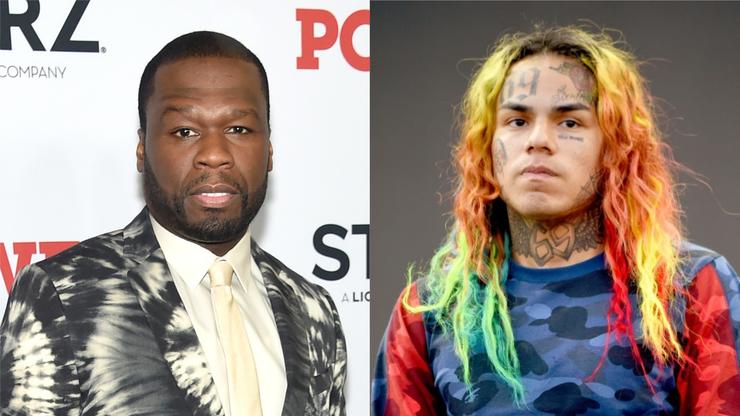 50 Cent Cops To Showing 6ix9ine How To Hide Money
49
Curtis "50 Cent" Jackson has been in the game for decades. He knows the ins and outs of the music business and he's got tons of knowledge to share with up-and-coming rappers. Taking Tekashi 6ix9ine under his wing two years ago, the two formed a father-son bond that seemingly involved some secret sharing on 50's part.
As alleged by Sara Molina, 6ix9ine's ex-girlfriend, 50 Cent taught the rapper how to hide money. While that is not the most honest practice in the world, it's beneficial if you're raking in millions upon millions and want to save on taxes and other annual fees. Surprisingly enough, Jackson actually admitted to helping out 6ix9ine with that, taking to Twitter and assuming ownership.

Michael Loccisano/Getty Images
Reposting a headline about the claims, 50 confirmed that he gave 6ix9ine the tricks of the trade.
"Yeah she will never find it, and i'll show them my Taxes right after Trump. LOL," wrote the entrepreneur.
50 Cent is on a roll this week, also running some dirty work for BMF co-founder Southwest T after he was released from prison. Using his popular social media platform to call out people who owe the organization money, Fif has come after Irv Gotti, Diddy, Jeezy, and others.
He is also currently promoting his brand new book Hustle Harder, Hustle Smarter, which hit shelves last week.