2051 Paper, BAI, & SG BlackBoy Drop Steamy Gangster Rap Track "Thug Love (T.L)"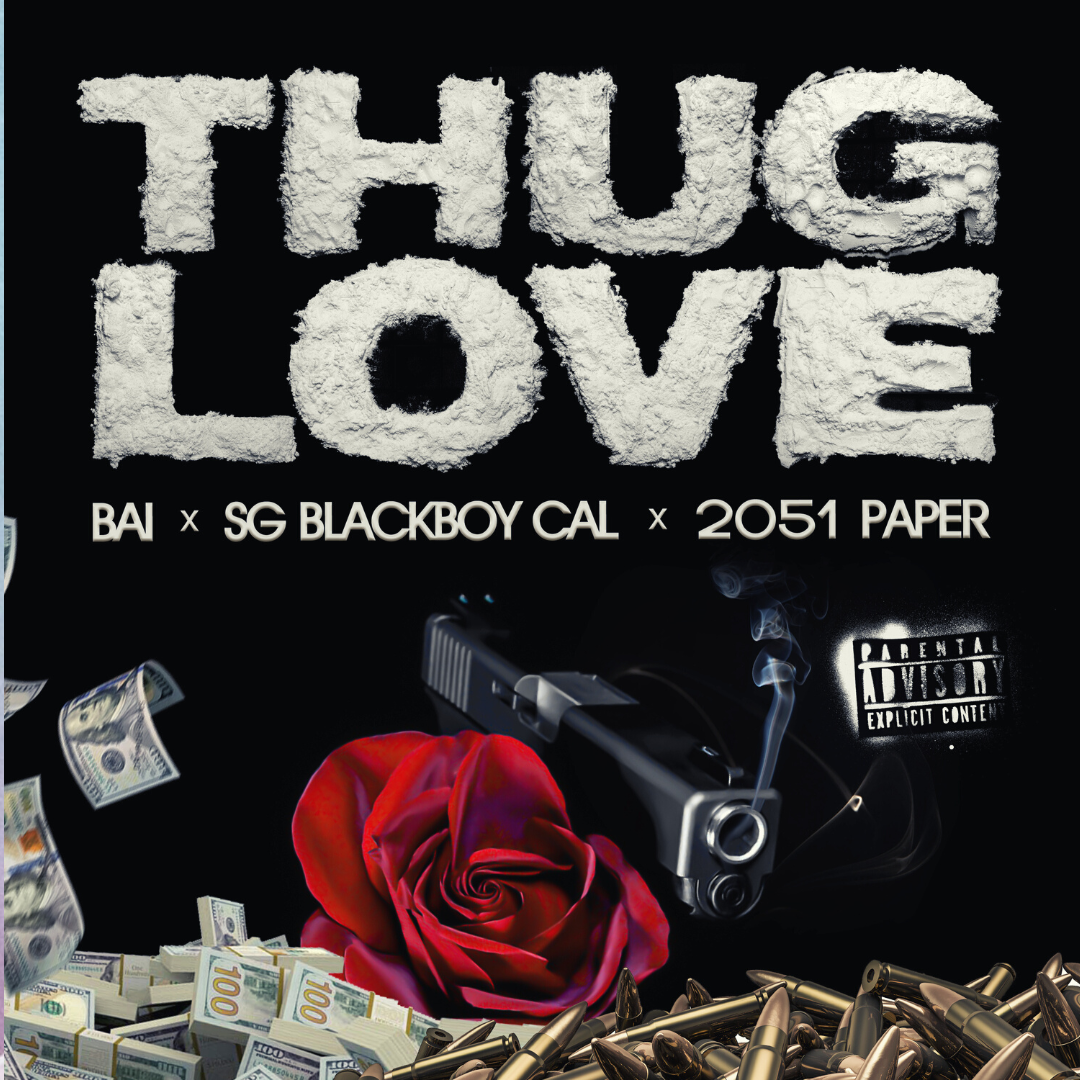 2051 Paper, BAI, & SG BlackBoy Drop Steamy Gangster Rap Track "Thug Love (T.L)"
71
Atlanta-based record label, FTR Records, introduces emerging Hip Hop talents and their collaborative new single, Thug Love (T.L.)." Featuring SG Blackboy Cal, and 2051 Paper, two promising newcomers, alongside the powerhouse vocalist BAI, the track delves into the vulnerabilities of couples and the insecurities that come with being in a relationship.
The trio delivers an exceptional performance, showcasing their individual strengths and seamlessly blending their styles to create a flawless and energetic flow. The track commences with a powerful start, as their harmonious collaboration effectively captures a contemporary love story that is both heartrending yet comforting.
BAI's exceptional vocal delivery evokes memories of classic R&B and hip hop, taking listeners on a nostalgic journey. She skillfully conveys a sense of uncertainty, suspicion, and obsession through her voice, as she sings about her fear of losing her lover The raw emotions portrayed in her lyrics and delivery create a relatable track for anyone who has ever encountered doubts in a relationship.
FTR Records' innovative approach and support for local talents like 2051 Paper, BAI, and SG BlackBoy Cal, are laying the foundation for the growth and development of rap music. The flawless fusion of new and old hip hop elements in "Thug Love (T.L.)" highlights the trio's creativity and versatility.
Watch the official music video for "Thug Love" here:
Listen to "Thug Love" on Spotify: